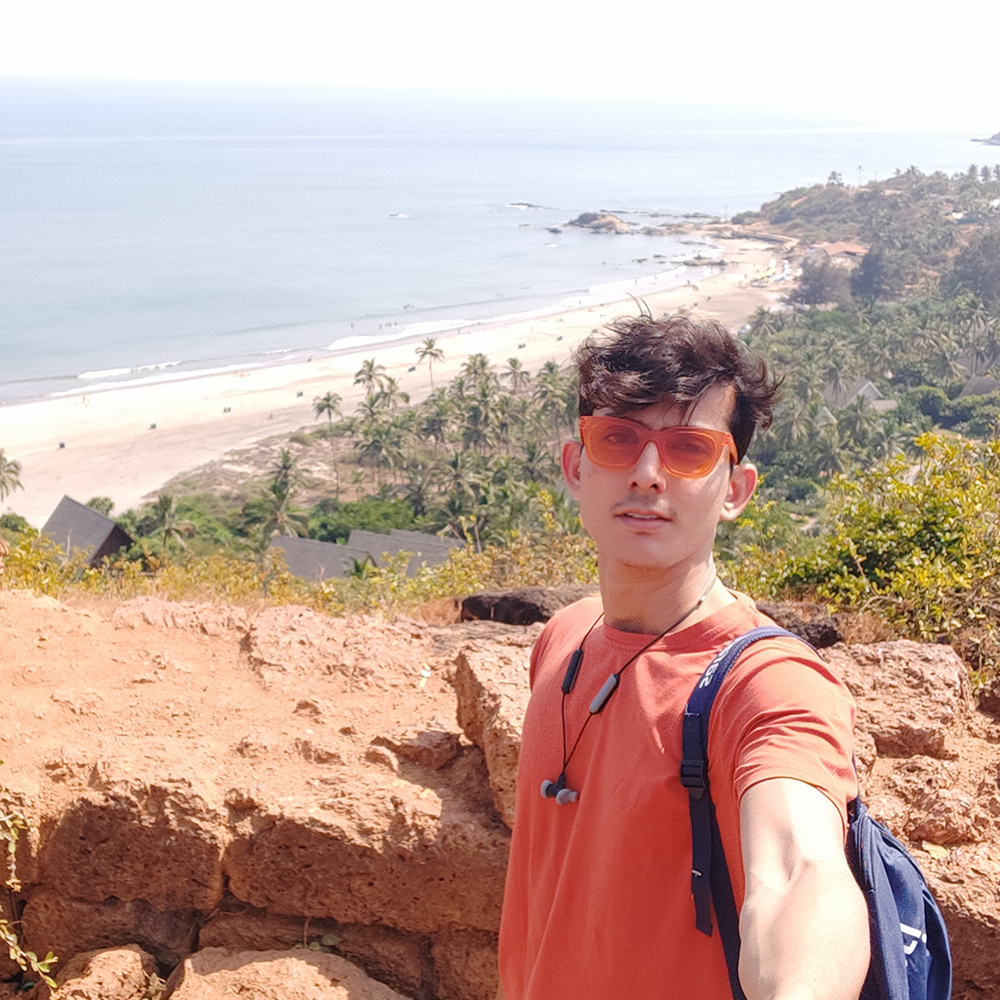 Hi, i'm
Taha Shaikh!
Web & Software Developer
Good proficiency in Web/ Software development and Graphic design, always looking for the next upcoming project. I have good experience in different international companies showcasing my abilities in the field. Willing to work alone or work as a cross team. I am willing to undertake any work with dedication and strive to exceed client expectations.
Full name
Taha Shabbir Shaikh
BORN
14 Jun 1993 – Gujarat, INDIA
Bechloar of Computer Application
Takshashilaa Collage (VNSGU) (3 Years Course) -
Graduation February 2014
Takshashilaa College at VADODARA is founded by Takshashilaa Vidyapith Sansthan with a dream to cater the need of higher education in the city of VADODARA. To prepare local students for advance studies in India & abroad, such opening of Takshashilaa college was long standing demand. They have launched a Three Year Full Time Campus Programme with the affiliation of VEER NARMAD SOUTH GUJARAT UNIVERSITY, SURAT in 2002 and completed 14th successful year of B.C.A. (Bachelor of Computer Application) and B.B.A. (Bachelor of Business Administration)
Master of Computer Application
Parul University (2 Years Course) -
Graduation April 2017
Parul University was established under Gujarat Private University Act 2009, vide a bill passed by the Government of Gujarat on 26th March 2015 giving University status to Parul Group of Institutes run by Parul Arogya Seva Mandal Trust. Parul University is an amalgamation on 28 Institutes offering 100+ programs in Engineering & Technology, Pharmacy, Physiotherapy, Homoeopathy, Ayurveda, Architecture, Management, Business Administration, Computer Application, Fine Arts, Social Work and Vocational Education at Diploma, Under Graduate, Post Graduate & Doctoral Level. Campus is a perfect blend of youth under the guidance of experienced academicians creating a positive aura of teaching, learning, knowledge & innovation for all the stake holders.
IndoUS Collaboration Group
Sr. Frontend Developer -
Auguest 2019 - July 2020
Worked on multiple projects with different teams at the same time. I was the only one frontend developer in the company. Created website templates for multiple projects with the use of HTML/CSS/Javascript/jQuery. My job-role was to create new templates as per the requirements of clients. If design/graphics are not provided from client had to develop design/graphics as well.
Self Employed
Web Developer -
July 2018 - July 2019
Freelance work for different individulas. Website development and Maintainance work. Some of clients are still in contact for their routine updates on sites. For some new upgrades in websites.
Bulletlink Technology
Web Designer / Support Engineer -
July 2014 - July 2018
Bulletlink technology is having its own CMS for Newspaper Companies. It provides 24x7x365 live support to the customers. As a Web designer my job is to create/customize website templates, website tools and even testing too. As a support engineer, when customer have query on his site my job is to help them to solve the query. Even any customization require on site.
SnapGalaxy Pvt. Ltd.
Graphics Designer -
July 2011 - May 2012
Snap Galaxy is personalized gift shop/website. I've done job such as graphic designing, order processing/handaling, customer support. As a designer i have to create new themes/templates for personalize gifts like Mugs, T-shirts, Gift Cards, Keychain, Pillow Cover, Collage Posters, etc.
Communication Skills
Nonverbal Communication

90%
Soft Skills
Acting as a team player

85%

Problem-solving and resourcefulness

90%
Travelling
I enjoy travelling to different places on adventurous trips. India is rich in culture and history I am making the most of it by interreacting with different cultures and exploring new places.
Listen Music
I believe Music helps reduce stress and refreshes the brain, so I enjoy listening to music of varying genres.
Photography
I have a keen interest in photography and believe a photograph can capture the perfect moment and the less fortunate moments we tend to forget too.
SEND ME A MESSAGE
ADDRESS
A/45, Murtuza Park,
NR. JP Police Station, Tandalja Road.
Vadodara - 390012
GJ - INDIA
PHONE
+91 722 886 6262
MAIL
tahas1993@gmail.com